"Retail Therapy for Wayward Women...and Discerning Men"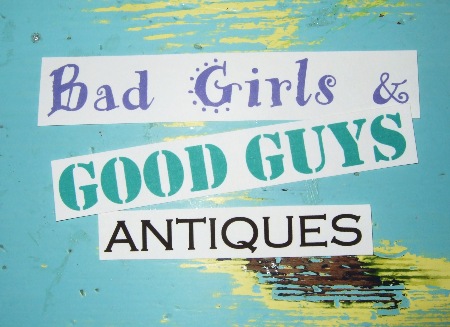 You can visit Bad Girls and Good Guys in Snohomish at Victoria Village Antique Mall, located at 1108 1st Street in downtown Snohomish! We have TWO spaces - one downstairs and one upstairs. Both are full of fantastic antiques and collectibles - something for everybody!

See our Facebook page for regular updates and new photos of our 'stuff' almost daily!

https://www.facebook.com/badgirlsgoodguysantiques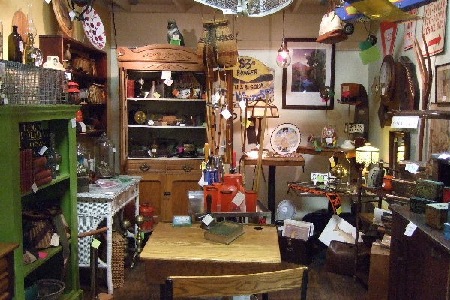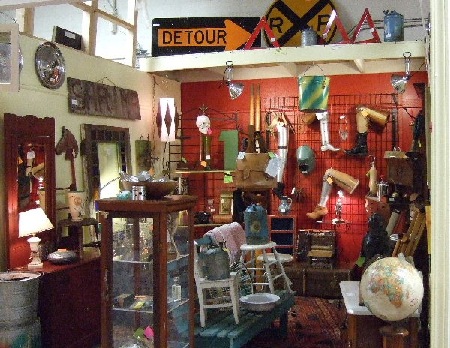 Remember I am still buying -- scroll down for more info....................................

425.888.1902 mailing address: 28102 303rd Ave SE, Ravensdale WA 98051

email to: bdgirls4ant@comcast.net

emails always answered, phone calls always returned!

PLEASE leave a message - I don't automatically return missed calls from numbers I don't recognize but if you leave a message, I will call you back. If you don't hear back from me within 24 hrs, please don't hestitate to call back - I might be managing an estate sale and been a bit overwhelmed when you called!

Site last updated: 12-26-2020 (finally!)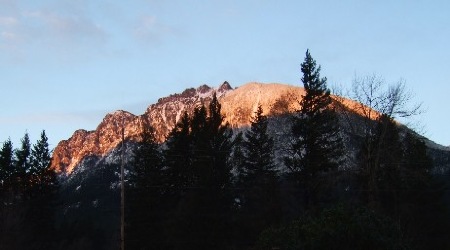 View from North Bend, Mt. Si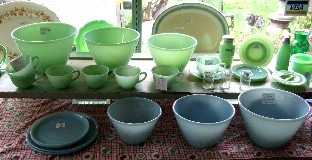 Selling your items

If you need someone to manage an estate sale or downsizing sale, please check the 'Estate Sales' page or go to https://www.facebook.com/badgirlsgoodguys1 Otherwise...................

YES! I DO BUY! (and am still buying even though I have closed the shop.) Some items are taken on consignment but mostly, I buy outright. Contact me by phone or email if you are selling - I generally request that you email photos before I drive to look at your items. If you have a lot of smaller collectibles, it is usually best if you box them up and either drop the boxes off with me or I can pick them up. I will give you a receipt and get back to you within about 48 hours with an offer. This way I can take the time to research your items and do my best to give you a fair price.

I am still buying for my mall spaces at Pacific Galleries plus I need inventory for shows and for selling on Ebay. My partner, Paul (the Good Guy), is always interested in Guy Stuff - Taxidermy, fishing, hunting, brass & copper etc. We are always interested in smaller pieces of furniture, including tables, bookcases, display cases, small china cabinets, hall trees, dressers & chests, trunks and many other items.

I am especially looking for vintage collectibles - tools, advertising signs, guy stuff, Sterling flat ware & hollow ware, rhinestone and fine jewelry, art pottery, kitchenware glass from the 1930's & 40's, antique artwork, anything unusual is a good seller. Call me or email me with what you have and I'll see if it's what I'm looking for - it's hard to describe EXACTLY the items I want! But take a look at what's in our spaces -- that will give you some clues.....

Remember that if you are selling to a dealer, you will get an offer of approximately 30 to 40% of the value of the item, with the exception of gold & sterling. Condition and demand have a huge impact on what I will pay -- if I have to work on a piece of furniture, I must take my time and ability into consideration when I determine what I will pay for that piece. If it goes right out on the floor, I pay more; if it needs work, I have to sell it as is or spend time fixing the problems. Collectibles that have chips or cracks have very little value and I will usually turn away damaged china, glass etc. Books must be in excellent condition -- I don't care if they are 100 years old, if they have water damage, they're worth zip. I also have to consider the length of time an item will be in my inventory-- is this piece 'hot'? or are buyers few and far between for this particular collectible? All of these factors are involved in the value of an item. I try to be as fair as possible but the market is not what it used to be!

Don't toss out funky stuff from your barn or garage -- you might be amazed at what we will buy and at what sells for good prices! Old tools, rusty metal stuff, tarnished brass, old signs -- call us before you decide it's junk!

(Don't go! Dere's more stuff to see! Check out the 'What's New ' page for inventory for sale at Pacfic Galleries (PACGAL) and photos of upcoming & past shows; see the 'Estate Sales' page for info on estate sale mangaement and upcoming sales)